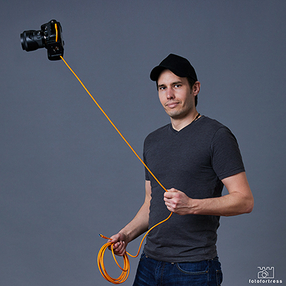 Great Britain, London
Born in:1986
Assistant since:2010
Driving licence:Grip truck
Personal car:personal car available

Passport:yes
Languages:English
Photo Assistant, Digital Tech
Nick Collins
People, Portrait, Architecture, Location Scout, Fashion, Beauty, Reportage, Prod. Assistant, Stillife, Food, Landscape, Transportation, International Exp.
Know How:
Hi,
I'm a London based DigiTech and lighting Gaffer with more than 12 years of experience working freelance in the photographic industry.

In my time as a photographic assistant, I have worked on shoots in just about every genre of photography imaginable, from portraiture, fashion and sport photography, all the way through to automotive, underwater and still life. I've even had the privilege of lighting the Queen for a royal portrait. Having such varied experiences in my career has put me in good stead to anticipate and find solutions to any problems that might come up on shoots.

Equipment wise, I'm happy using any brand of lighting, both flash and continuous. As a Digitech, I'm happy and well-versed in all the main camera systems, as well as Capture One, Phocus and Photoshop on both Mac and PC. I have even invented my own
equipment, including the Fotofortress Quick Release Tether Lock which is now available for sale in the UK, Europe, North America and Australia.

Other skills I have acquired over the years include professional rigging, from working as a scaffolder before starting my photography career. I'm also good with my hands and have the tools and the knowledge to build sets, coves and flats if needed. I have my BS7909 certificate in temporary power systems, an essential qualification if you want to work in lighting in the film and TV industry.

Finally, I also have a selection of DigiTech equipment available for hire, including a digi cart and 2 x 27 inch Eizo monitors which I'm happy to rent out for 20% less than the fees charged by the main rental houses.

Thanks so much and I look forward to working with you soon!
References as assistant / Career

2004-2005 - Worked as a scaffolder for Waco Scaffolding, New Zealand

2005-2008 - Worked in the New Zealand film industry doing jobs in lighting, grip and unit departments on numerous productions. highlights include 3 seasons of Power Rangers and Underworld 3: Rise of the Lycans.

2007 - Graduated with a Diploma of Contemporary Photography from Unitec New Zealand

2008-2009 - Managed the Walkabout in Shepherds Bush. a busy antipodean Bar with a 2000 person capacity.

2010-Present - Started Assisting full time in London

2015-Present - Starting DigiTeching in London

2021 - Due to the pandemic, I pivoted careers into the film industry and was a Unit Stills Photographer and Asset Manager on Citadel, a AAA TV show shot for Amazon

2022 - Now the show has wrapped, I'm looking to move back into the Photographic Industry.
Kevin Summers, Photo Assistant, 6-12 months
Hugh Johnson, Digital Photo Tech, more than 5 jobs
Tal Silverman, Photo Assistant, more than 5 jobs
Mike Cooper, Photo Assistant, more than 1 year
Ranald Mackechnie, Photo Assistant, more than 1 year
Tim Platt, Digital Photo Tech, more than 1 year
Phil Sills, Photo Assistant, more than 1 year
Stuart Hendry, Photo Assistant, more than 5 jobs
Clive Arrowsmith, Digital Photo Tech, 6-12 months
Patrice De Villiers, Digital Photo Tech, 0-6 months
Erica Bergsmeds, Digital Photo Tech, more than 1 year
Robert Wilson, Photo Assistant, more than 5 jobs
Tim Kent, Photo Assistant, more than 5 jobs
Spiros Politis, Digital Photo Tech, more than 5 jobs
Rob Lawson, Digital Photo Tech, more than 5 jobs
Phillip Waterman, Digital Photo Tech, more than 5 jobs
Erik Asla, Photo Assistant, 1-5 jobs
Guy Farrow, Digital Photo Tech, more than 5 jobs
James King, Digital Photo Tech, more than 5 jobs
Simon Derviller, Photo Assistant, more than 1 year
Magnus Cramer, Photo Assistant, more than 1 year
Damon Baker, Digital Photo Tech, more than 5 jobs
Rosaline Shahnavaz, Photo Assistant, 1-5 jobs
Danny Kasirye, Photo Assistant, more than 5 jobs
Bibi Cornejo Borthwick, Photo Assistant, 1-5 jobs
Nick Kelly, Photo Assistant, 1-5 jobs

Portfolio