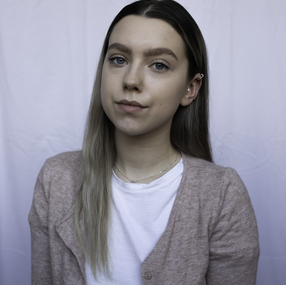 Great Britain, Manchester
Born in:2000
Assistant since:2016
Driving licence:no driving licence
Personal car:no personal car
Passport:no
Languages:English
Photo Assistant
Weronika Kordonska
Prod. Assistant, Stillife, Food
Know How:
Hello!

I am familiar mainly with Canon 5D but feel confident with any canon camera, I have previously worked with a Phase One camera so I do have beginner level knowledge about them too. I am also very familiar with analogue cameras, 35mm or medium format.
I am interested in still life/commercial photography so I do spend a
lot of time in the studio, I feel confident in setting up studio lighting and overall feel confident working in the studio environment. In the studio I use Capture One, it's a software I am familiar with knowing the basics of it.
I love working in the studio so I really enjoy helping and assisting there.

References as assistant / Career

I am currently in my third year of finishing BA Photography Degree at Leeds Arts University. Previously I have completed a Level 3 Extended Diploma at Manchester College.

I currently live in Leeds
so can also work there and I am happy to travel to Manchester as that's where I am originally from.

As well as speaking fluent English, I do speak Polish fluently too.


Portfolio