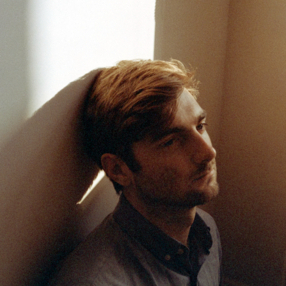 Great Britain, London
Born in:1993
Assistant since:2017
Driving licence:no driving licence
Personal car:no personal car
Passport:yes
Languages:English
Photo Assistant, Digital Tech
James Monahan
People, Portrait, Fashion, Beauty, Prod. Assistant, Stillife, Food, Landscape
Know How:
Hi I'm James (or Jamie whatever you prefer!)

I have over 5 years of experience assisting in the photographic and advertising industries. I've returned to assisting on set after working in Alva studios for the past three years, during my time there I've accumulated a wealth of technical knowledge, the ability to work under immense pressure and being dedicated to getting the job done no matter the time frame. Prior to this I used to shoot headshots and assist a few photographers.

If you're curious about my technical knowledge you can have a gander below;

Lighting - Profoto, Broncolor, Elinchrom, HMI's, Briese, Kinoflo.

Camera Systems - Canon (EOS & R), Fujifilm (X & GFX), Phase One, Hasselblad
(H & X)

Computers & Software - Mac OS, Capture One, Phocus, Photoshop CC, Lightroom CC, Indesign CC, Silverfast 8, Flexcolor.

I'm familiar with a large variety of film camera systems from 35mm, 120 & 5x4 Field cameras, but have most frequently worked with Nikon F range, RZ67, Pentax 67 cameras.
I'm darkroom trained in both B&W and Colour printing and development, while also tinkering with alternative processes such as wet plate collodion (I'm an absolute nerd for anything technically challenging :-) )
In addition to processing film I run a film scanning service, feel free to ask about any samples if you're interested.

I am an approved APA Covid Supervisor if you require someone for productions.
References as assistant / Career

- Photo & Production Assistant, Current.

-Fulltime Studio Manager Alva West & Alva Coachworks, 2019/2021

-Freelance Studio Assistant Alva West, 2018

-Freelance Photographer & Assistant, 2017

-BA Hons Photography 1:1 - Middlesex University, 2016.
Bart Pajak , Digital Photo Tech, more than 5 jobs
Paul Tait , Photo Assistant, 1-5 jobs
Anderson & Low , Photo Assistant, 1-5 jobs
MAI Productions , production assistant, more than 5 jobs
Lucy Watson Productions, production assistant, more than 5 jobs
Leo Acker, Photo Assistant, more than 5 jobs
Kurtiss Lloyd , Photo Assistant, more than 5 jobs
Anastasia Orlando, Photo Assistant, 1-5 jobs

Portfolio