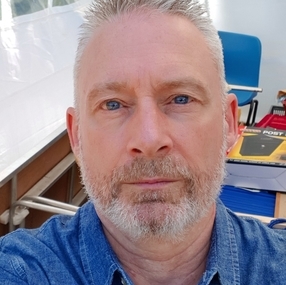 Great Britain
Born in:1959
Assistant since:2022
Driving licence:Car
Personal car:personal car available

Passport:yes
Languages:English
Photo Assistant
Russ Moram
People, Portrait, Architecture, Prod. Assistant, Stillife, Food, Landscape
Know How:
I use mainly Nikon D810 and Mamiya 645 or Bronica 645. At university, I used Mamiya RZ67. Studio lighting experience with Bowens strobes and Elinchrom strobes plus the Elinchrom
portable strobes.

For digital editing I use Photoshop CC, for processing I mainly use Lightroom CC for its workflow advantages. To compile books for printing/publishing I use InDesign CC.


References as assistant / Career

I am a 2021 graduate with a BA(Hons) Photography Degree. I am currently a freelance photographer for the University of Plymouth Student Union nightclub events. I come from a background of offset litho printing and for 20 years a network engineer, prior to starting university.
I
am level-headed and passionate about my work. I have a strong work ethic and am a team worker that can also work autonomously and see projects through to the end.

My skills are transferrable and I am always seeking to improve them; to learn and grow.
Portfolio