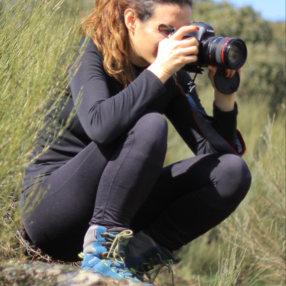 Great Britain, London
Born in:1985
Assistant since:2015
Driving licence:Car
Personal car:no personal car
Passport:yes
Languages:English, Spanish, Portuguese
Photo Assistant
Raquel Carro
People, Portrait, Architecture, Reportage
Know How:
Canon 5 D mark II
Canon 5D mark III
Canon 5 D mark IV
Lenses

Canon zoom lens 16-35 mm f 2.8
Canon 85mm f 1.8
Tamrom zoom lens 24-70mm f 2.8
Canon zoom lens 24-105mm f 4
Canon zoom lens 70-300mm f5.6
Sigma 10-20mm f 3.5
Canon 35mm
f 2

Flash canon speedlite 430 ex II

Profoto B2 250 AirTTL Location kit with accessories. ( Air Remote, Speedring, OCF Softbox, Manfrotto Stand and umbrellas )

Wireless flash triggers

Leica CL
Lens 18-56
3.5
Flash SF240
References as assistant / Career

2015 MA Fine Art Photography. London College of Communication. London

2014 Photography. New York Film Academy. New York

2012 Exchange student programe.
Hong Kong Baptist University. Hong Kong. Digital arts and sustainable design.

2010 BA Contemporary Media Practice. University of Westminster. London.

Mayor Project (Distinction)
Portfolio