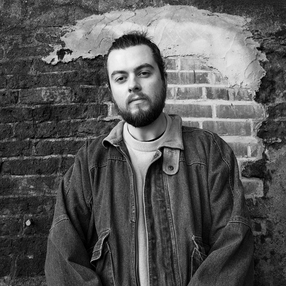 Great Britain, London
Born in:1995
Assistant since:2017
Driving licence:Car
Personal car:no personal car
Passport:yes
Languages:English
Photo Assistant, Digital Tech
Jack Hall
People, Portrait, Architecture, Reportage, Stillife, Food, Landscape
Know How:
I've been working as a Lighting, camera and digital assistant for over 2 years.

I've worked with many agencies, photographers on an assortment of shoots.

I'm a calm and level headed person who works well under pressure. I'm able to communicate well and understand what my role is in assisting photographers to complete a successful
shoot.

The skills I've acquired over the years have made me more than competent with lighting equipment.

Likewise with a digital workflow, I can provide a full digital kit package and make sure that all files from camera to computer are organised, graded and outputted to the requirements of the client, ready for retouch.
References as assistant / Career

I graduated from the University of Westminster in 2017 with a degree in photography. Since then I have been working as a freelance photographer and artists assistant. I am represented by a boutique agency for my fine art photography.
Jack Hall, Employed Photo Assistant, more than 1 year

Portfolio