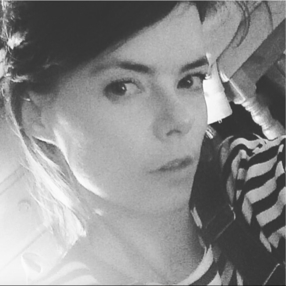 Great Britain, London
Born in:1984
Assistant since:2019
Driving licence:no driving licence
Personal car:no personal car
Passport:yes
Languages:English
Photo Assistant
Claudia
People, Portrait, Fashion, Beauty, Stillife, Food
Know How:
I have an in-depth knowledge on studio photography and lighting. I am knowledgeable of Canon where I mostly work with my own Mark 2. I also know Nikon, Hasselblad and Mamiya. I have a good knowledge of Photoshop being adobe qualified to CS5 passing with 85% and update my knowledge, Lightroom, and Premier. I have used Capture one previously but mostly tether to
Lightroom. I also am adobe qualified in Illustrator and InDesign.

I have a knowledge of working on location, using Bowens Gemini lighting mono heads, XMT lights, Profoto, and also Arri, and other continous lights. I am knowledgeable of Metz portable flash, Canon speedlites and Multiblitz kits. I have working knowledge of video on Mark 2, but eager to learn more in this area.
References as assistant / Career

I am a technical tutor at the University of the Arts London (LCF), teaching studio lighting and photoshop for 7 years. Before that I was a technician at University for the Creative Arts. Most of the time, I have either taught or worked as a freelance photographer for myself because my teaching is only 6 months of the year, and they don't pay me for the uni holidays. So often I find it hard to build up my own client base, and so I am opening
myself up to assist others too as an extra income stream. My Clients include Selvedge Magazine, Dojo App, WaterAid, Lipton ice tea etc...(see website) I have also assisted Tim Flach and Next Catalogue too.

I was invited by the Royal Geographical society to talk about my work and be a panel expert.

I have an MA in Academic Practice from UAL, and a BA in Photography (Fine Art) from Bournemouth (AIB). I have completed a short course in Fashion Photography, and Fashion film from UAL.
Portfolio