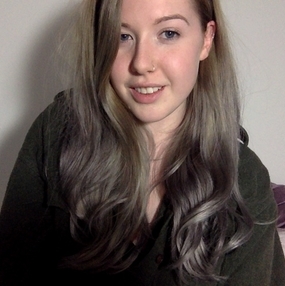 Great Britain, London
Born in:1995
Assistant since:2016
Driving licence:Car
Personal car:no personal car
Passport:yes
Languages:English
Photo Assistant
Lucy Rooney
People, Portrait, Fashion, Beauty, International Exp.
Know How:
As a freelance assistant, I am a highly proactive individual with a significant fluency of working from my own initiative. With vast experience of working long hours, I am confident working under pressure both individually or as part of a team, with the ability to work in a composed manner. I have experience of using a variety of lighting equipment from
Profoto, Briese, Broncolor, Elinchrom and Arri.I shoot using a Canon 5D Mark ii and Mamiya RB/Z 67, and also and also have experience using Nikon and Contax 67. I am well versed in using the Mamiya 645DF+. My Analogue experience has included shooting and loading medium format Mamiya,Pentax, Contax and Hasselblad cameras as well as a large range of 35mm.
References as assistant / Career

I Studied Photography at Falmouth University after finishing I worked at Big Sky Studios and Grip Van.
I now currently work assisting Photographers such as: Tom Andrew, Trisha Ward, Nadia Ryder, Rory Payne, Catherine Harbour, Aleksandra Kingo, Amanda
Searle, Mark Mackenzie, Josefina Alazraki, Chris Blott, Sarah Cresswell, Mark Arrigo, Abi Hollister, Scott Gallager, Catharina Pavitschitz , Ali Foroughi, Barry Makariou, Lisa Bennet, Callum Toy, Vincent Dolman, Sophie Jones, Marc Beaussart, Marc Abe, Jessica Mahaffey and Matt Monfredi.
Portfolio