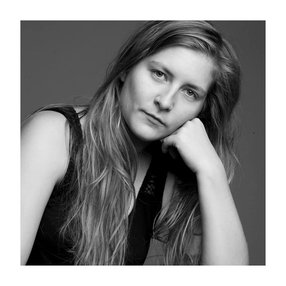 Great Britain, London
Born in:1990
Assistant since:2013
Driving licence:Car
Personal car:no personal car
Passport:yes
Languages:English, French
Photo Assistant, Digital Tech
Lea Rollin
People, Portrait, Fashion, Beauty, Stillife, Food, Landscape
Know How:
• Capture One
• Adobe Photoshop (Advanced)
• Adobe Lightroom
•Adobe Bridge
• Adobe Premier (Basics)
• Adobe InDesign (Basics)
• Chronosync
• Print and printer calibration
• Films scan
• Screen calibration
: X-rite, ColorNavigator
•Mac and Windows
Studio flash lighting
• Profoto
• Broncolor
• Elinchom
• Briese
Continuous lighting
• Kino Flo
• HMI / Fresnel
• Tungstene
Cameras
• Nikon
• Canon
• Hasselblad
• Phase One
•35mm cameras
References as assistant / Career

Graduaded from the French Photography College Louis Lumière.
I started assisting at the famous studio Pin-Up in Paris for fashion, still life, editorial, e-commerce, campaign, advertising. After more than two years I became digital technician for the studio's clients.
I just had a year of break in my career for travelling on my motorbike. This trip guided me to England where I hope to pursue my adventure !
David Bellemere, Digital Photo Tech, 6-12 months
Julia Champeau, Photo Assistant, more than 1 year
Gianluca Fontana, Photo Assistant, more than 5 jobs
Ben Morris, Photo Assistant, 1-5 jobs
Sandrine Dulermo and Michael Labica, Photo Assistant, 1-5 jobs
Rodolphe Opitch, Digital Photo Tech, more than 5 jobs
Romain Lienhardt, Digital Photo Tech, more than 5 jobs

Portfolio