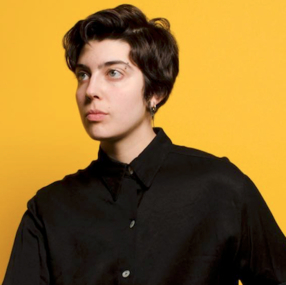 Great Britain, London
Born in:1991
Assistant since:2014
Driving licence:Car
Personal car:no personal car
Passport:no
Languages:English
Telephone: +1 339 234 1117
Photo Assistant
Stephanie Garland
People, Portrait, Architecture, Fashion, Beauty, Prod. Assistant, Stillife, Food, International Exp.
Know How:
I'm a photo assistant from NYC, visiting Brighton and London for a few months. I've worked for a couple of NYC's major studios (Milk, Dune) and have been assisting since 2014 on all kinds of sets -- fashion editorial, still life, interior/architectural, e-comm, and portrait/beauty. I
also have experience with 360 spin product photography.

Experienced with Nikon and Canon camera systems, on set grip and light modifiers.

Lighting: Profoto, ARRI, DP, Dynalite, Joker Bug, Kino Flo

Software: Adobe Creative Suite, Phase One

Personal Qualities: punctual, attentive, professional, easygoing, positive, works well under pressure.
References as assistant / Career

Past:
Night Manager, Dune Studios, NYC / 1.5 yrs
Freelance Studio Assistant, Milk Studios NYC / 4 mo

Smith College BA Studio Art 2014

Michael Mundy, Digital Photo Tech, 1-5 jobs
Stevie & Mada, Photo Assistant, 1-5 jobs
Adrian Crispin, Photo Assistant, 1-5 jobs
Todd Norwood, Photo Assistant, 1-5 jobs
Paul Jung, Photo Assistant, 1-5 jobs
Kava Gorna, Photo Intern, 0-6 months
Drew Reynolds, Photo Assistant, more than 5 jobs
Willy Somma, Digital Photo Tech, more than 5 jobs
Reid Veto, Photo Assistant, 1-5 jobs

Portfolio