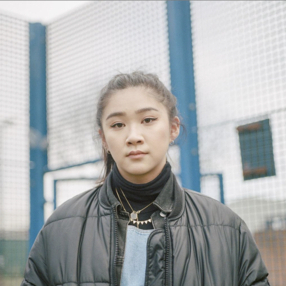 Great Britain, London
Born in:1995
Assistant since:2019
Driving licence:no driving licence
Personal car:no personal car
Passport:yes
Languages:English
Photo Assistant
Vanessa Ng
People, Portrait, Fashion, Beauty
Know How:
Experience:

Adobe Photoshop
Capture One (Basic knowledge)
Mac OS

Profoto - B10, Pro-B head plus, Pro twin head, Pro-10 including
modifiers
Arri
Bowens
Godox

Sony A7Sii/A7Rii
Nikon Systems
Canon Systems
Mamiya RZ67 (120mm)
Mamiya 645 (120mm)
Pentax 67 (120mm)
Olympus OM1 (35mm)

Fluent spoken Cantonese, not written.


References as assistant / Career

I began working at Alva Studios as a studio assistant where I looked after the space and assisted the manager with any needs. It was heavily client based so day to day is making sure the clients are happy with what is provided such as kit, food and any questions about the studio.

More recently I began assisting photographer Judita Kuniskyte, who specialises in still images of jewellery. I helped her with editing images for the retoucher, setting up lights/props, organising kit and any ad hoc jobs that appear. Currently, I am assisting a number of photographers such as those listed, but more frequently for Hanna Hillier, Naomi Wong and James Turner as a 2nd/3rd lighting assistant/photo assistant. I recently went to Italy with James for a 3 day shoot.
Hanna Hillier, Photo Assistant, 0-6 months
James Turner, Photo Assistant, 0-6 months
Naomi Wong, Photo Assistant, 0-6 months
Christina Ebenezer, Photo Assistant, 1-5 jobs
Sarah Blais, Photo Assistant, 1-5 jobs
Stella Morais, Photo Assistant, 0-6 months
Judita Kuniskyte, Photo Assistant, 0-6 months
Michaela Tornaritis, Photo Assistant, 1-5 jobs
Merrick D'Arcy, Photo Assistant, 1-5 jobs
Roni Ahn, Photo Assistant, 1-5 jobs
Alma Rosaz, Photo Assistant, 1-5 jobs
Oliver Mayhall, Photo Assistant, 1-5 jobs

Portfolio