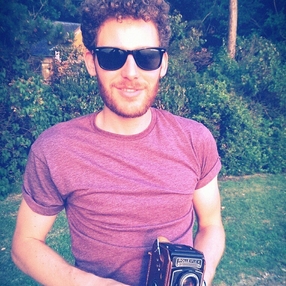 Great Britain, London
Assistant since:2015
Driving licence:Car
Personal car:personal car available

Passport:yes
Languages:English
Telephone: +44 075 0095 4704
Photo Assistant, Digital Tech
Marton Schneider
People, Portrait, Architecture, Location Scout, Fashion, Beauty, Reportage, Prod. Assistant, Stillife, Food, Landscape, Transportation, International Exp.
Know How:
Lighting:

* Flash
- Profoto
- Elinchrom
- Broncolor
- Briese
- Hensel
- Canon Speedlights

* Continuous
- HMI
- Arri
- Kino
-
Tungsten

* Camera systems
- Canon
- Nikon
- PhaseOne

* Software
- Windows
- Mac
- Photoshop
- Capture One
- Lightroom
References as assistant / Career

Since 2013 I have assisted a wide range of photographers involved with Fashion, Portait, Beauty, Still life and Architecture.

During this time I had plenty of contact with different lighting methods and lighting equipment. I have experience both using constant lights and flash.

I am very organised and I know my place on a shoot. Confidentiality is key in my job as I worked on several campaigns and I was also involved in shoots with celebrities.
Julia Fullerton-Batten, Photo Intern, 1-5 jobs
Justin Wu, Photo Assistant, 1-5 jobs
Leon Pearce, Photo Assistant, more than 5 jobs
Andrew Farrar, Photo Assistant, 1-5 jobs
Michael Breheny, Photo Assistant, more than 5 jobs
Christopher Jeney, Photo Assistant, 1-5 jobs
Hugh Johnson, Photo Intern, 1-5 jobs
Euan Danks, Photo Assistant, more than 5 jobs
Danny Craven, Photo Assistant, more than 5 jobs
Frank Herholdt, Photo Assistant, more than 5 jobs
Sandi Friend, Photo Assistant, 1-5 jobs
Muse Productions, Employed Photo Assistant, more than 5 jobs
Jaime Travezan, Photo Assistant, more than 5 jobs
Peter Warrick, Photo Assistant, more than 5 jobs
Chen Man, Photo Assistant, 1-5 jobs
Tim Marsella, Photo Assistant, 1-5 jobs
Dan Stevens, Photo Assistant, more than 5 jobs
Anders Gramer, Photo Assistant, more than 5 jobs
Fern Berresford, Photo Assistant, more than 5 jobs
Gary Burchell, Photo Assistant, more than 5 jobs
Tim O'Flaherty, Photo Assistant, more than 5 jobs
Paul Krokos, Digital Photo Tech, more than 5 jobs
Shoot Solutions, Digital Photo Tech, more than 5 jobs
Nick Wilson, Photo Assistant, 1-5 jobs

Portfolio