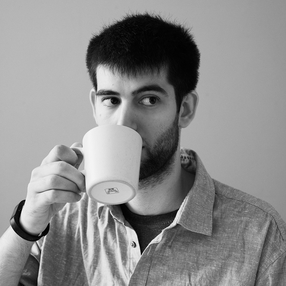 Great Britain, London
Born in:1993
Assistant since:2013
Driving licence:Car
Personal car:personal car available

Passport:yes
Languages:English
Photo Assistant, Digital Tech
Ed Tritton
People, Portrait, Fashion, Beauty, Stillife, Food
Know How:
Good knowledge of Capture One Pro, Photoshop, Lightroom.
Experience using Canon, Nikon, Hasselblad and Phase One. Personally shoot with Nikon
and Phase One.
Solid understanding of lighting, mainly used Bowens and Profoto, but quick learner with technical things.
Good with spacial logistics.

References as assistant / Career

I graduated from Birmingham City University with a BA Visual Communication: Photography in 2015.
While I was a student I worked in the universities photographic studio & print room as an evening technician, so I'm used to high pressure and stressful working conditions.
Currently working as a freelance photographer, assistant and digital operator. I'm rather OCD when it comes to organising files and packing kit. On top of that I'm a massive gear head.

Portfolio