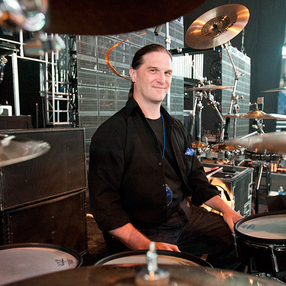 USA, Orlando
Born in:1969
Assistant since:1991
Driving licence:Car
Personal car:personal car available

Passport:yes
Languages:English
Photo Assistant, Digital Tech
Curt Leimbach
People, Portrait, Location Scout, Fashion, Beauty, Prod. Assistant, Stillife, Food, International Exp.
Know How:
20+ years on commercial sets.


I am familiar with the following formats.
Film and darkroom. 35mm, 120, 4x5, 8x10.
Still digital. I personally use Canon but I have experience with Nikon, Phase One, Fuji, Sony.
Video. I don't usually touch video cameras, but I have experience as electrician, grip, production assistant.

Lighting.
Strobes. I am familiar
with Profoto, Broncolor, Elinchrom, Hensel, Speedotron, Paul Buff,
Small TTL flashes. I am familiar with Canon, Nikon, Godox.
Continuous lights. HMI, Tungsten, Kino, hot lights, LED
I understand power distribution.

Digitech.
I am familiar with this software.
Photomechanic, Capture One, Lightroom, Photoshop
I do own a laptop suitable for tethering but it is getting old now....


References as assistant / Career

I learned on the job. I worked for eight years in a product studio, where I learned most of the basics. Serving clients such as Tropicana Beverages, Donzi Boats.

I lived a few years in Japan and have experience on Japanese crews. I speak Japanese well enough to work on sets. I have worked on shoots for DENTSU (agency), Miki House, Kirin Beer.

As a photo assistant and lighting tech, I have worked for many great photographers when they
come to Tampa on shoots for:
WWE
Tampa Bay Rays
Toronto Blue Jays
Tampa Bay Buccanneers
NFL Films
Macy's
Munroe and Main
Norvell Jefferson
Trans Siberian Orchestra
Coors
Carrabba's
Publix
Rifle Paper
Ashley Furniture
Amazon
New York Times Sunday Magazine
Men's Health
Sports Illustrated
Kelby Media


And sometimes I get to shoot a little bit. I am primarily interested in sports and entertainment. I particularly enjoy technical lighting challenges and stop action setups. I shoot sports for University of South Florida, Spartan Race, and Getty.

I can't wait to get my hands on a Phantom high speed camera.



Member, APA, ASMP
Portfolio