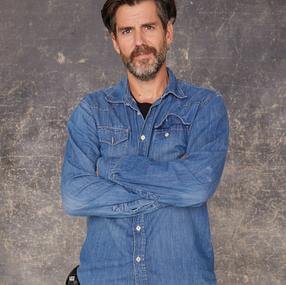 Spain, Barcelona
Born in:1977
Assistant since:2000
Driving licence:Car
Personal car:personal car available

Passport:yes
Languages:English, Spanish
Telephone: 0034 687 417 413
Photo Assistant, Digital Tech
Xabi
People, Portrait, Architecture, Location Scout, Fashion, Beauty, Reportage, Prod. Assistant, Stillife, Food, Landscape, Transportation
Know How:
Capture one
Photoshop
Canon EOS Capture

Profoto, broncolor, Elinchrome, Briese, Bowens, HMI Arri, Kino flo.
References as assistant / Career

Assisting since 2000 in Barcelona with a lot of spanish photographer and some of them from another countrys like USA, Germany, Italian, French, ....

3 years of photographic studies. IDEP Barcelona.

Available as first/second assistant, light technician or digital operator.

Hard worker, easy-poing and profesional.

Clients: LOUIS VUITTON, MUGLER, MANGO, DESIGUAL, MASSIMO DUTTI, OYSHO, STRADIBARIUS, BERSKHA SITA MUR, UTERQÚE, PRONOVIAS, ROSA CLARA, LOTUSSE, RABAT, ARMAND BASI, EL CORTE INGLES, PEDRO DEL HIERRO, MAYORAL, INTIMA CHERRY, CUSTO, LACOSTE, S´OLIVER, PETER HANS, PUIG, REVLON, FONT-VELLA, DANONE, ADIDAS, SIGNAL, NIKE, ADIDAS, COCA-COLA, VODAFONE, ORANGE, HUAWAI, SONY, JANÉ, ZURICH, HOGAN, NESTLE, VOLSWAGEN, SEAT, OPEL, MERCEDEZ, PORCHE, TOYOTA, BANCO SABADELL,
LA CAIXA, HUSQVARNA, FLORENTINO, TOUS, etc...
Magazines: Harpers Bazar, Woman, Elle, El Pais, Men Health, Vanidad, Glamour, GQ, Número, Vanity Fair, Inter esposa, Sposavella, Telva, La Vanguardia, ...
Ruben Afanador, Photo Assistant, 1-5 jobs
Txema Yeste, Photo Assistant, more than 5 jobs
Javier Vallhonrat, Photo Assistant, more than 5 jobs
Antoni Bernat, Photo Assistant, more than 1 year
Jose Manuel Outomuro, Photo Assistant, more than 1 year
Jose Manuel Ferrater, Photo Assistant, more than 5 jobs
Patrick Demarchelier, Photo Assistant, 1-5 jobs
Alfonso Onur, Photo Assistant, more than 5 jobs
Juan Aldabaldetreku, Photo Assistant, more than 5 jobs
Maria Espeus, Photo Assistant, more than 5 jobs
Mariano Vivanco, Photo Assistant, more than 5 jobs
Giampaolo Sgura, Photo Assistant, more than 5 jobs
Sergi Pons, Photo Assistant, more than 5 jobs
Nico Bustos, Photo Assistant, more than 5 jobs
Patrick Demarchelier, Photo Assistant, 1-5 jobs
Xavi Gordo, Photo Assistant, more than 5 jobs
Alicia Aguilera , Photo Assistant, more than 5 jobs
Kurt Stallaert , Photo Assistant, 1-5 jobs
Mauro Balletti , Photo Assistant, 1-5 jobs
Pizco, Photo Assistant, 1-5 jobs
Jonathan Miller , Photo Assistant, more than 5 jobs
Xevi Muntaner, Photo Assistant, more than 5 jobs
Ernesto Artillo, Digital Photo Tech, 1-5 jobs
Rafa Gallar, Photo Assistant, 1-5 jobs
Richard Ramos , Photo Assistant, more than 5 jobs
Andoni & Arantxa, Photo Assistant, more than 5 jobs
Esperanza Moya, Photo Assistant, more than 5 jobs
Leila Mendez, Photo Assistant, more than 5 jobs
David Dunan, Photo Assistant, more than 5 jobs
David Ramos, Photo Assistant, 1-5 jobs
Enric Galceran, Photo Assistant, 1-5 jobs
Cesar Lucadamo, Photo Assistant, more than 5 jobs
Stepahn Ach, Photo Assistant, 1-5 jobs
Gullivert Theis , Photo Assistant, 1-5 jobs
Xavi Valls, Photo Assistant, more than 5 jobs
Eva Bozzo, Photo Assistant, 1-5 jobs
Andree Rinki, Photo Assistant, 1-5 jobs
Jens Grundmann, Photo Assistant, more than 5 jobs
Andreas Larsson, Photo Assistant, 1-5 jobs
Cass Bird, Photo Assistant, 1-5 jobs
Jai Odell , Photo Assistant, 1-5 jobs
Kenneth Willard, Photo Assistant, 1-5 jobs
Eros Albarrado, Photo Assistant, 1-5 jobs
Virgili Jubero, Photo Assistant, 1-5 jobs
Alfredo piola, more than 5 jobs
Arnaud Lajeunie, 1-5 jobs
Photographer

Portfolio