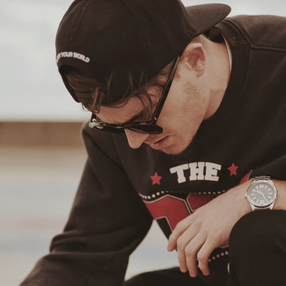 Great Britain, London
Born in:1990
Assistant since:2012
Driving licence:Grip truck
Personal car:no personal car
Passport:yes
Languages:English
Photo Assistant, Digital Tech
David
People, Portrait, Location Scout, Fashion, Beauty, Prod. Assistant, Landscape
Know How:
I have worked as a photographer and assistant for over 5 years. I have worked with numerous different types of equipment (lights, cameras and set tech) and wouldn't say I specialise in any brand or equipment type. I am extremely adaptable and can learn very quickly. You only need to show me how to do something once if I haven't
done it before. I have a very keen eye for composition and a unique ability to understand someone else's vision clearly. I can work as an assistant and on-set retoucher or digital operator with extensive knowledge in the entire Adobe CC suite as well as some experience in Capture One. I am also very capable as a BTS shooter.
References as assistant / Career

I completed my college photography course in 2009, where I graduated with the Photographic Excellence award. I have also studied graphic
design which allows me to understand the important relationship between photos and how they will be applied within different designs.
Portfolio