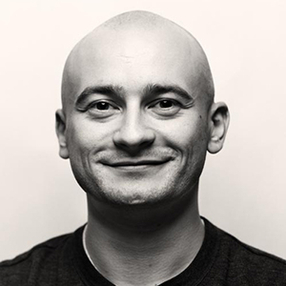 Poland, Warsaw
Born in:1984
Assistant since:2008
Driving licence:Car
Personal car:personal car available

Passport:yes
Languages:English
Photo Assistant, Digital Tech
Maciek Stepnik
People, Portrait, Architecture, Location Scout, Fashion, Beauty, Prod. Assistant, Stillife, Food, Landscape, Transportation, International Exp.
Know How:
Cameras:
Nikon and Canon camera systems, PhaseOne XF & 645DF+ camera, PhaseOne IQ 3, IQ 2 and P+ digital backs, Hasselblad V and H series, Leaf digital back, Sinar F2 4x5 view camera.
Lighting:
Broncolor, Profoto, Bowens, Elinchrom, Dynalite, K5600 Lighting and Arri
Software:
Capture One Pro 12,
Phocus 3.0, Lightroom CC, Photoshop CC, InDesign CC, Davinci Resolve 15, Fusion, Houdini, 3DsMAX, Corona Render

- Easy going and cooperative.
- Always on time
- Works well under the pressure
-PHASE ONE CERTIFIED PROFESSIONAL (POCP) OCT 2ND 2014
- Excellent skills with retouching and compositing
- I speak Polish fluently.
References as assistant / Career

-DIGITAL TECH AND 1st PHOTO ASSISTANT,
LUCAS ZAREBINSKI PHOTOGRAPHY, NEW YORK
• Assisting with tethered digital capture using Capture One ( Studio table top)
• Assisting with editorial (Rachel Ray's Magazine – monthly) and advertising shoots (Bath and Body Works Spring 2016)
• Organizing large amounts of digital files, back-ups, and management to distribution for print
• Creating GIFs for web

-DIGITAL TECH, RETOUCHER & PHOTO ASSISTANT,
MINNIE ROSE, NEW YORK,
Jan 17th, 2014 – present

• Assisting on photo shoots from lighting to digital capture tethered using Capture One Pro 9 and Lightroom 6
• Organizing large quantities of digital files, back-ups, and management to distribution for print
• Responsible for post-production of content from color correction, matching colors to desired fabric, cropping and preparing photos for print or web use
• Retouching skin and clothing adjustment
• Using InDesign to create look books, line sheets, online publication, website maintenance, flyers for events
• Coordinate with the design department, sales, and upper management on a daily basis to ensure goals are met


- Full-time Freelance Photographer and Retoucher since 2008


- PHOTOGRAPHER, A.C.T. COSTUME RENTALS, 1119 MARKET ST, SAN FRANCISCO, CA
Jan 2011 – Aug 2013
(Engage in photographing costumes for online catalog)


- BFA Academy of Art University (San Francisco) in Photography



ChiChi Ubiña, Digital Photo Tech, more than 1 year
Nathan West, Digital Photo Tech, more than 1 year
Geoffrey Sokol, Photo Assistant, more than 5 jobs
Eric Politzer, Digital Photo Tech, more than 1 year
Lucas Zarebinski, Digital Photo Tech, more than 1 year
Scott Goldberg, Digital Photo Tech, more than 1 year
Bryce Thompson, Photo Assistant, more than 1 year
Akos Simon, Digital Photo Tech, 1-5 jobs
Jill Wachter, Digital Photo Tech, 1-5 jobs
Photographer

Portfolio