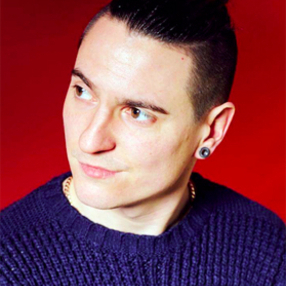 Great Britain, London
Born in:1989
Assistant since:2014
Driving licence:Car
Personal car:no personal car
Passport:yes
Languages:English
Photo Assistant, Digital Tech
James Parker
People, Portrait, Fashion, Beauty, Reportage, Stillife, Food
Know How:
KIT/ SOFTWARE

• Digital Cameras; SLRs Nikon & Canon, Digital backs, Digital Hasselblads i.e. H4D, Digital 5x4 cameras.

• Analogue cameras; 35mm, Medium format and 5x4 cameras.

• Lighting; Flash: Profoto, Broncolor, Briese Flash & HMI, Elinchrom and Bowens, External Flash guns, HMI and Tungsten.

• Digital Capture software capture One 10, Phocus and Lightroom.

• Processing and Retouching within Capture One
10, Phocus, Photoshop and Lightroom.

• B&W film processing and darkroom printing.

• Film scanning in all film formats sizes and types.

• Exhibition preparation; printing, mounting and framing, measuring and placing images on the wall.

• Has the ability to work in wide variety of photographic genres and styles.

• Other skills; Flat/ canvas making and set building.


References as assistant / Career

PROFESSIONAL EXPERIENCE

2014- Present Freelance Photographers assistant and digi op

Nov 2015-2017 Freelance studio Assistant Sunbeam studios

Nov 2014- Nov 15 Full time studio Assistant, Sunbeam Studios, London

2013- Present Freelance Photographer, Pixelex

Oct 2013- Sep 2014 Vehicle Photographer, Car shop, Leighton Buzzard.

Dec 2012- Jul 2013 Junior Photographer, The Ships Photographer on P&O Cruise ships

Oct 2011-Feb 2012 Photographic Studio Assistant, Unique Capture, Milton Keynes

Mar 2003 Work placement- Studio Assistant/ Receptionist. Glen Smith Photography Studios, Luton.

EDUCATION

June 2015 Capture One 8 Day Course

March 2015 Direct Photographic Assistant Day Course

Sep 2008- Jun 2011 BA (HONS) Photography
University College Falmouth

Sep 2006-Jun 2008 BTEC National
Diploma Photography
Dunstable College
Sep 2008-Jun 2008 BTEC LEVEL 2 Interactive use of media
Dunstable College

Sep 2005-Jun 2006 BTEC First Diploma Art and Design
Dunstable College


Portfolio
Quick search:Want to browse all photo assistants in a town at once? Save searching, just click!
Aberdeen
,
Belfast
,
Bermingham
,
Bradfield
,
Brighton
,
Bristol
,
Cambridge
,
Cardiff
,
Edinburgh
,
Glasgow
,
Inverness
,
Leeds
,
Liverpool
,
London
,
Manchester
,
Sheffield
,
Wakefield
,