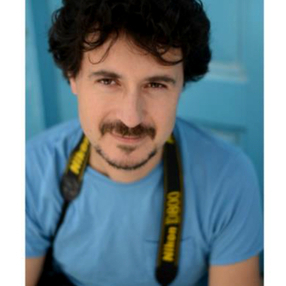 Great Britain, London
Born in:1977
Assistant since:2005
Driving licence:Car
Personal car:personal car available

Passport:yes
Languages:English, Spanish, Portuguese
Photo Assistant, Digital Tech
Ricardo Correia
People, Portrait, Architecture, Fashion, Beauty, Reportage, Prod. Assistant, Landscape, International Exp.
Know How:
Elinchrom, Bowens, Profoto, Broncolor

Canon, Nikon ( I have a Nikon D800 and 27-70,70-200mm 2.8, 50mm 1.4,105mm 2.8, 10.5mm 2.8 )

Capture One, Lightroom

I have a good knowledge of Capture One but am not usually a Digi Op,
i can set up, run it and trouble shoot but am not a superuser. Photoshop - I have good retouching skills skills.

Driving licence.

Experience abroad, having traveled in more than 50 countries.

Experience as 2nd shooter
References as assistant / Career

I've a degree in Photography on the best Photography/Design/Marketing University in Portugal where I lectured after my graduation.
I've many years of experience in events and portrait photography. After having an online retail and services photographic company in Portugal also with a physical shop I was working in the seven seas in the cruise Industry where I had to deal with the most different kinds of people, situations, events and products, from shootings with football stars, CEO's, families and baby's, cover the most strange crew party, or taking pictures to the new dish created by the chef, so, modeling people and products in a creative way it's a daily job, and all on an high paced environment.
As assistant Photo Manager I was responsible for studios and gear setup and maintenance, solving technical problems, monitors color correction, photo shootings, retouching and responsible for lead and direct a team of photographers.
Photoshop expert.
I'm a problem solver, a creative person, I easily learn new things and organized.

Portfolio
Quick search:Want to browse all photo assistants in a town at once? Save searching, just click!
Aberdeen
,
Belfast
,
Bermingham
,
Bradfield
,
Brighton
,
Bristol
,
Cambridge
,
Cardiff
,
Edinburgh
,
Glasgow
,
Inverness
,
Leeds
,
Liverpool
,
London
,
Manchester
,
Sheffield
,
Wakefield
,